Android tv box and Linux tv box comparation report
Android TV boxes and Linux TV boxes are two popular options for streaming media and running various applications on a television. While they share some similarities, there are also some significant differences between the two. Here is a comparison report to help you understand the pros and cons of each.
Operating System: The most significant difference between the two is the operating system. Android TV boxes run on the Android operating system, which is a popular and widely used mobile OS. Linux TV boxes, on the other hand, run on a Linux-based operating system. While Linux is a powerful and highly customizable OS, it may not be as user-friendly as Android.
User Interface: Android TV boxes come with a user-friendly interface designed specifically for television screens. It's simple to navigate and can be controlled using a remote control or a mobile app. Linux TV boxes have a more complex interface and may require some technical expertise to navigate.
App Availability: Android TV boxes have access to the Google Play Store, which has a vast selection of apps and games that are optimized for the TV screen. Linux TV boxes may not have access to as many apps, and the apps may not be as optimized for the TV screen.
Customization: Linux TV boxes are highly customizable, and users can modify the operating system and install any software they want. Android TV boxes are also customizable to a certain extent, but they are more limited in terms of customization compared to Linux TV boxes.
Price: Android TV boxes are generally less expensive than Linux TV boxes, and there are many budget-friendly options available. Linux TV boxes are often more expensive because of the higher hardware requirements needed to run the Linux OS.
Support: Android TV boxes are more widely used, and there is a vast community of developers and users who can provide support and assistance. Linux TV boxes may have a smaller user base, which can make it harder to find support and assistance.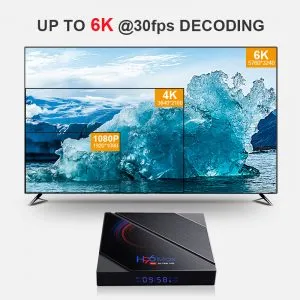 In conclusion, if you're looking for a simple, user-friendly streaming device with a vast selection of apps, an Android TV box may be the better option. If you're a technical user who wants more control over the operating system and is willing to spend more, a Linux TV box may be the better choice.