OEM / ODM
Android™ TV Box Device Manufacturer Supplier
HCY is one of the leading OEM/ODM manufacturers specializing in Android-based open hardware and software customization for Android TV boxes, projectors, remote controls and AV products. We specialize in providing one-stop solutions for software, PCBAs, enclosures, remotes and packaging based on all operating systems.
Through this white label offering, the company enables our customers to retain their audience, stand out from the competition, and strengthen their brand.
Since 2013, HCY devices have been launched in over 150 countries.
Backed By Professional Team
We have in-house SMT dip testing, aging assembly, and packing. Furthermore,we are backed by professional team including 12 hardworking quality auditors that inspect every stage of product production, 18 multi-lingual sales staff and a professional and experienced R&D team.
Better user experience with Android TV
Android TV offers a better user experience. The system features built-in Google services, a modern launcher, voice-controlled remote, personalized recommendations, and Google Play Store with over 7,000 games and apps.
4K HDR at 60 fps playback
MAG500A unlocks the full potential of realistic 4K video by adding 60 fps playback. This means the viewer can be truly immersed in the action, with HDR ensuring natural colors in both bright and dark scenes.2
The voice assistant controls playback, answers questions, fetches weather forecasts, looks up content across the apps, and finds channels, movies, and TV shows on your users' favorite subscriptions. It can be used easily with the voice-enabled Bluetooth remote.
MAG500A users can cast video, music, and even games from smartphones, tablets, and PCs to their TV. No need for additional dongles: the devices just need to be connected to the same network. Let your subscribers control their TV with their mobile phone and cast content to the big screen with just one tap.
Dolby Digital Plus™ sound
MAG500A can play TV broadcasts, shows, films, and concerts with Dolby Digital and Dolby Digital Plus multichannel audio. Enjoy crisp surround sound while watching linear programming, video-on-demand (VoD), and locally stored content.3
Connection to any network
With an Ethernet port and an 802.11b/g/n/ac Wi-Fi module, MAG500A can use any available internet connection. The wireless transfer speed can reach 540 Mbps.4 No need to disconnect the cable to switch between Ethernet and Wi-Fi: just use the Wi-Fi/Ethernet control in the device's Settings menu.
7,000+ apps on Google Play Store
MAG500A has access to 7,000+ apps and games on Google Play Store and comes preloaded with a content playback app MAGic Player, an advanced file explorer MAGic Files, an audio player MAGic Audio, and Ministra Player.
Streaming / TV /Entertainment
Pre-installed apps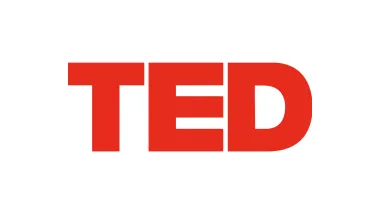 HEVC and latest
DRM systems
HEVC codec (h.265)
MAG500A supports HEVC encoding that enables playback of high-resolution content even over a low-bandwidth connection. While h.264-encoded 4K 60 fps video requires a 32 Mbps connection, h.265 cuts the required bandwidth to 15 Mbps. For HD and Full HD videos, the bandwidth required is halved, also.
Content protection with Widevine L1 and Microsoft PlayReady SL2000
Widevine L1 and Microsoft PlayReady SL2000 DRM systems enable operators to protect their content and have an easier time negotiating with copyright holders.
H.264
Minimum 4K stream bitrate: 32 Mbps 5
H.265
4K bitrate: 15–25 Mbps 5
Bluetooth and USB peripherals
MAG500A supports gamepads, speakers, headphones, remote controls, keyboards, mice, and other peripherals for users to play games, listen to music, and control their set-top box.
Powerful hardware and
sophisticated design
At the heart of MAG500A is Amlogic S905X2, a powerful SoC that guarantees high-performance video playback and gaming. The placement of Wi-Fi and Bluetooth antennas ensures high quality of signal even in case of radio interference.
Durable casing with rubberized feet
Bluetooth 5.0 module
HDMI 2.1 port
Quad-core ARM Cortex-A53 CPU
2 GB DDR3 RAM
LED indicator
USB 3.0 and 2.0 ports
100 Mbps Ethernet port
Power input
540 Mbps dual-band Wi-Fi module
16 GB eMMC storage
850 MHz ARMG31-MP2 GPU
IR receiver
Omni Opal Bluetooth remote
*The power adapter is equipped with a plug that complies with your country's standards.
1.
Connect your MAG500A to a TV
2.
Connect to the internet via Ethernet or Wi-Fi
3.
Enjoy all the Android TV features
Audio & Video
| | |
| --- | --- |
| Video modes | 4Kx2K, 1080i/p, 720p, 576i/p, 480i/p |
| Audio codecs | MP3, AAC, RM, FLAC, Ogg and programmable with 7.1/5.1 down-mix, Dolby Digital Plus™ |
| Video codecs | H.265/HEVC Main/Main10 profile, AVC/H.264 (MPEG-4 Part 10), MPEG-4, MPEG-2, MPEG-1 |
| Video containers | TS, MTS, AVI, MPEG, MP4, MOV, MKV, M2TS, VOB, RM |
| Image formats | JPEG, PNG, BMP, GIF |
| Subtitles | SRT, SSA/ASS, TTXT, WEBVTT |
| Playlist formats | M3U, M3U8, PLS |
Hardware
| | |
| --- | --- |
| Chipset | Amlogic S905X2-B |
| Performance | 18,400 DMIPS |
| Processor | Quad-core ARM Cortex-A53 CPU |
| RAM | 2 GB DDR3 |
| Flash memory | 16 GB eMMC |
Firmware and CAS/DRM
| | |
| --- | --- |
| Operating system | Android™ 9.0 |
| CAS/DRM | Widevine L1, Microsoft PlayReady SL2000 |
| Middleware supported | Pre-integrated Ministra TV platform. Image enhancement with operator apps, customization, or full replacement is available. |
Interfaces
| | |
| --- | --- |
| Digital ports | HDMI 2.1 |
| Ethernet | 100 Mbps |
| USB | USB 2.0 × 1, USB 3.0 × 1 |
| Bluetooth | 5.0 |
| Wi-Fi | Built-in 2T2R ac |
Power input
| | |
| --- | --- |
| Power adapter | DC 5V, 2A (DC 12V, 1А optional) |
Physical properties
| | |
| --- | --- |
| W/D/H | 120 × 78 × 21 mm |
| Weight | 110 g |
Presentations, manuals,
and photos
FAQ
Here, you will find answers to operators' and users' frequently asked questions.
What is the difference between Android TV and AOSP?
AOSP (Android Open Source Project) is an open-source operating system for smartphones, smartwatches, TVs, set-top boxes, and other devices. Although it lets manufacturers add ad-hoc functionality, this platform has no access to Google services.
In contrast to AOSP, Android TV targets only set-top boxes, media players, and Smart TVs. This OS features Google Assistant, Chromecast built-in, YouTube support, and has access to Google Play Store's extensive catalog of apps and games.
To release an Android TV device, manufacturers should meet Google's content protection, firmware, update, and hardware requirements. Operators can thus rest assured that their devices will work as advertised and get updates in time.
What benefits does Android TV carry for operators?
With Android TV, even local operators can offer their subscribers a modern user experience complete with voice search, app store, personalized recommendations, and Chromecast built-in.
We cover Android TV's features in more detail in our Infomir Academy course, for operators.
How do I integrate MAG500A with my middleware?
The Android TV platform is compatible with most modern middleware. If your solution has a client app for Android TV, all you need to do is install it on MAG500A.
If your solution lacks support for Android TV, you will have to invest in its integration or look for an alternative.
Is user data protected?
All the user account, purchase, and credit card data are protected.
Android TV's security is guaranteed by one of the largest IT companies in the world. Google thoroughly tests the devices and releases security patches for vendors to integrate them into their update images.
Which apps are pre-installed on MAG500A?
MAG500A comes pre-loaded with Google's and Infomir's apps. The former include YouTube, Google Play Store, Live Channels, and Google Play Movies.
Infomir's apps are as follows: Ministra Player, a Ministra TV platform client; MAGic Files, a file explorer; MAGic Player, a video player; MAGic Browser, a web browser; and MAGic Audio, a music player.
Can MAG500A be integrated with third-party middleware and CAS/DRM?
MAG500A supports only Widevine L1 and Microsoft PlayReady. If you need other CAS/DRM or customizations, Android TV Operator Tier would be your best bet for its much broader customization possibilities.
Where is MAG500A made?
MAG500A is designed and assembled in Odesa (Ukraine), where Infomir's headquarters are located.
* Google and Android TV are trademarks of Google LLC.
** Protected by one or several approved patents listed in the patentlist.hevcadvance.com
*** The terms HDMI and HDMI High-Definition Multimedia Interface, and the HDMI Logo are trademarks or registered trademarks of HDMI Licensing Administrator, Inc. in the United States and other countries.
1. Paid subscription may be required to access the content.
2. A compatible TV is required for 4K HDR content playback.
3. A TV or home theatre supporting Dolby Digital Plus™ is required.
4. At the best Wi-Fi signal reception conditions. The tests were conducted at Infomir's in-house laboratory.
5. According to the tests conducted in Infomir's in-house laboratory.