Smart Home
Google certificated Hako TV Box
Smart Home
H96 Max Android TV Box
Smart Home
Android Smart Projector
Smart Home
Cutomization Device
Experienced team with a specialized skillset
We have a team of experts with an inclusive domain approach, including designers, manufacturers, developers, engineers, after-sales, etc. This allows us to build a trustworthy supply chain and high-quality service experience for our customers. Our team is dedicated to building a rich entertainment experience for users that will revolutionize the conventional benchmark of visual entertainment. Shenzhen Haochuangyi Technology team is committed to building an intelligent customer experience.
Quadcore for top-notch performance
Our TV box comes with quad-core SoC from Amlogic, Rockchip and Allwinner, ensuring a high-efficiency performance. In addition, Shenzhen Haochuangyi Technology promises a top-notch visual and supportive service experience to all its customers. We ensure that our customers enjoy every moment of their time with our products. Therefore, every product passes strict quality checks to ensure you get the best.
Our TV boxes are known for their quality projection which ensures a perfect blend of technology and top-notch experience for the clients. The built-in Google Assistant and the android features make it an intelligent product for every modern space. The quality makes sure that the customers get complete value for their money. Moreover, the product promises to stay a long time with the customer because Shenzhen Haochuangyi Technology looks to make long-term relationships with its users, which we all cherish for years.
ODM/OEM One-stop service
Your brand is yours
Custom Software Interface

With an intelligent approach, the products include innovative technological features such as Google assistance. You can access your personalized results easily with an appealing user interface. The voice-enabled Bluetooth remote offers hassle-free management. We are building intelligent tools with a resource-optimized approach for innovative spaces for a futuristic view.
Our Certifications
We deploy ourr products and solutions in countries around the globe
An ethereal audio experience
Our TV boxes enable Dolby Digital and Dolby Digital Plus multichannel audio, ensuring a high-quality audio experience. From getting every crisp frequency of the sound to hearing every low loop of the track, you get an ethereal experience.
With us, you can enjoy diverse connectivity with high efficiency and power. Our products offer ultra-fast download with a high-speed data transferring feature, which provides better stability. The signal or network issues are a thing of the past day with our TV boxes as we offer WiFi6 2.4G/5G connectivity. You get timeless connectivity which enriches your experience with faster downloads and easy transmissions.
Streaming / TV /Entertainment
Pre-installed apps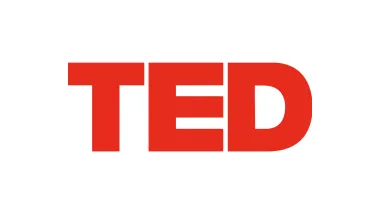 If you're someone who loves streaming movies and TV shows, then you've likely...
read more
Subscribe to our Newsletter!